ASHBURN VILLAGE properties for sale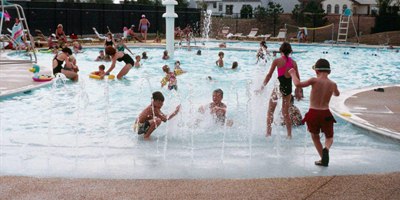 Ashburn Village Community - Ashburn, Virginia
Ashburn Village is one of the largest planned unit communities in Northern Virginia with 5,110 approved residential units, approximately 2.5 million square feet of commercial and office space and 240,000 square feet of retail space in Ashburn Village Center. The community also includes a 32,130 square foot sports pavilion with indoor and outdoor Olympic-sized pools and exercise and weight-lifting facilities.
The Village contains 12 miles of jogging and bike trails, ball and soccer fields and over 500 acres of open outdoor space with six lakes and ponds that are stocked annually for fishing. The community also has three neighborhood recreation centers, Woods, Mills and Lakes Recreation Centers, each with meeting rooms, outdoor pools, tennis courts and basketball and multipurpose courts.
Ashburn Village opened in 1987 and is in its final phase of construction with an estimated 13,400 citizens as of April 2003 in its over 5,000 completed residences. The final housing mix includes 1,470 single-family homes, 2,074 townhomes and 1,566 multifamily units.
All property owners in the village are members of the Ashburn Village Community Association (AVCA), which provides maintenance for common grounds and facilities and regulates architectural changes to properties and lots. Owners pay a monthly association assessment which includes membership in the Sports Pavilion.
Updated Apr 22, 2018 11:31:pm
Information deemed reliable but not guaranteed. Listing data provided by Metropolitan Regional Information Systems, Inc.