BROADLANDS properties for sale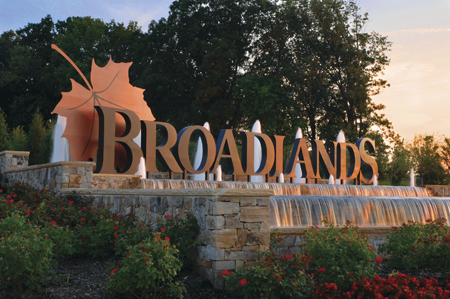 Broadlands Community - Ashburn, Virginia
Broadlands is 1,500-acre master planned community set in the picturesque woodlands of Ashburn, VA, located between Dulles International Airport and Leesburg, VA. Broadlands includes Stream Valley Park which runs through the entire community. With playgrounds, natural areas, walking and biking paths, picnic areas and a wetlands boardwalk, the Broadlands community is indeed "The Natural Way to Live." Broadlands is a Certified Wildlife Habitat Community by the National Wildlife Federation, and is only the 25th community nationwide to achieve this certification.
The community has several areas that are designated as wetlands. Wetlands are the link between the land and the water. They are transition zones where the flow of water, the cycling of nutrients, and the energy of the sun meet to produce a unique ecosystem characterized by hydrology, soils, and vegetation, making these areas very important features of a watershed.
The Broadlands has three community pools as well as tennis courts, playgrounds and an impressive Nature Center. The nature center serves as a community gathering place as well as a sales environment and blends nature with discovery. The colors and dimensions of the trees, birds and whimsical animals, as well as the eye-catching graphics, are the highlights within this selling environment.
Broadlands is a place for children and adults to learn more about the community, its activities and the surrounding nature. This setting is truly a place that has been designed to fit its needs, reconnect with family and enjoy nature.
Updated Apr 22, 2018 11:31:pm
Information deemed reliable but not guaranteed. Listing data provided by Metropolitan Regional Information Systems, Inc.